Simon Spencer-Harvey and I are very excited to launch the new Low Poly Explainer Pack! It's massive, with over 100 C4D elements including a hand rig, isometric room generator, character generator (with 20+ animation presets), vehicle rigs, tree and grass generators, and 65+ objects to populate your scenes! We also made 5 full tutorials if you want to learn more about the product or how to use it. I truly hope it helps you out on your projects and you find it useful! Below are all of the included objects followed by the tutorials.
Hand Explainer Rig plus Preset Scenes
Character Rig Plus Presets and Animation Loops
Isometric Room Builder plus preset rooms
65+ Low Poly Objects for your scenes
16 Rigged Low Poly Vehicles
The models include textures. NOTE: They will NOT work in versions previous to R12. The models also will not work in AE Lite, Prime or Visualize since they use many Mograph elements. You may use these models for personal or commercial use, just not for stock or resale in any way. I have made a .lib4d file so you can load these models into your Cinema 4D Content Browser and easily access the models at any time! If you have any questions about the pack, please e-mail me at: joren@thepixellab.net.
Product Training:
---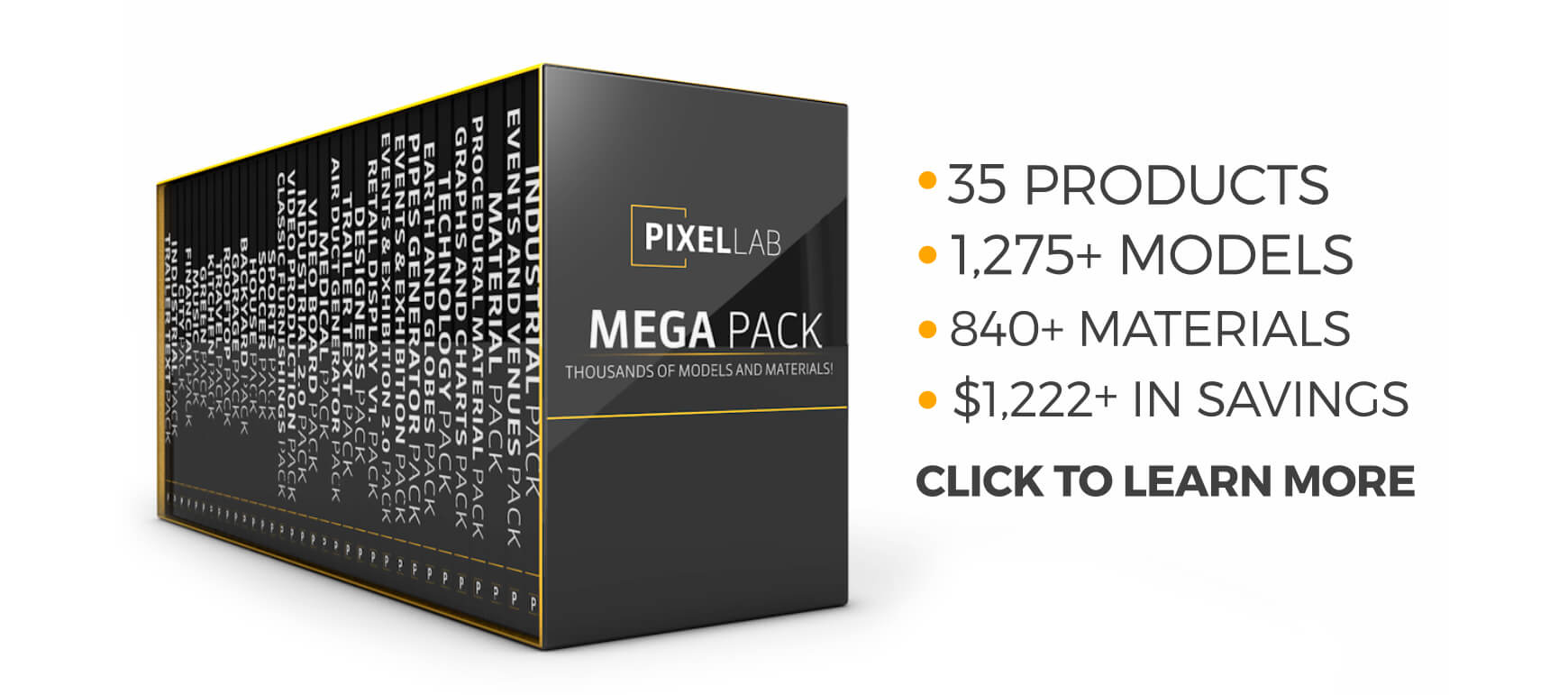 If you want the best deal available on Low Poly Explainer Pack check out the Mega-Pack. You can save 50%!