I'm excited to share our new Graphs and Charts Pack! Simon Spencer-Harvey and I have created 45+ Cinema4D infographic bar, chart and graph rigs! Every single model has an xpresso rig so you can easily change the bar, point, or line heights with sliders. The sliders are also connected to the numerical values, so they go up and down whenever you raise a bar or move a point! We didn't stop there though. We are also including a fully pre-animated version of each and every model so you can just add them to your scene and already have the animation set up! That means you can either use the included xpresso rig, or you can use the pre-animated xpresso rig, it's up to you since we have included both versions.
This product will not work in C4D Lite or Element 3D. It is created for Cinema4D, not for After Effects. It will also not work in C4D Visualize which doesn't have the required mograph features.
The models include textures. If you use R15 and below there may be some issues with the reflectance channel on a few of the materials but the fix is really easy. You can learn more about that issue and how to resolve it here.
You may use these models for personal or commercial use, just not for stock or resale in any way.
If you have any questions about the pack, please e-mail me at: joren@thepixellab.net.
---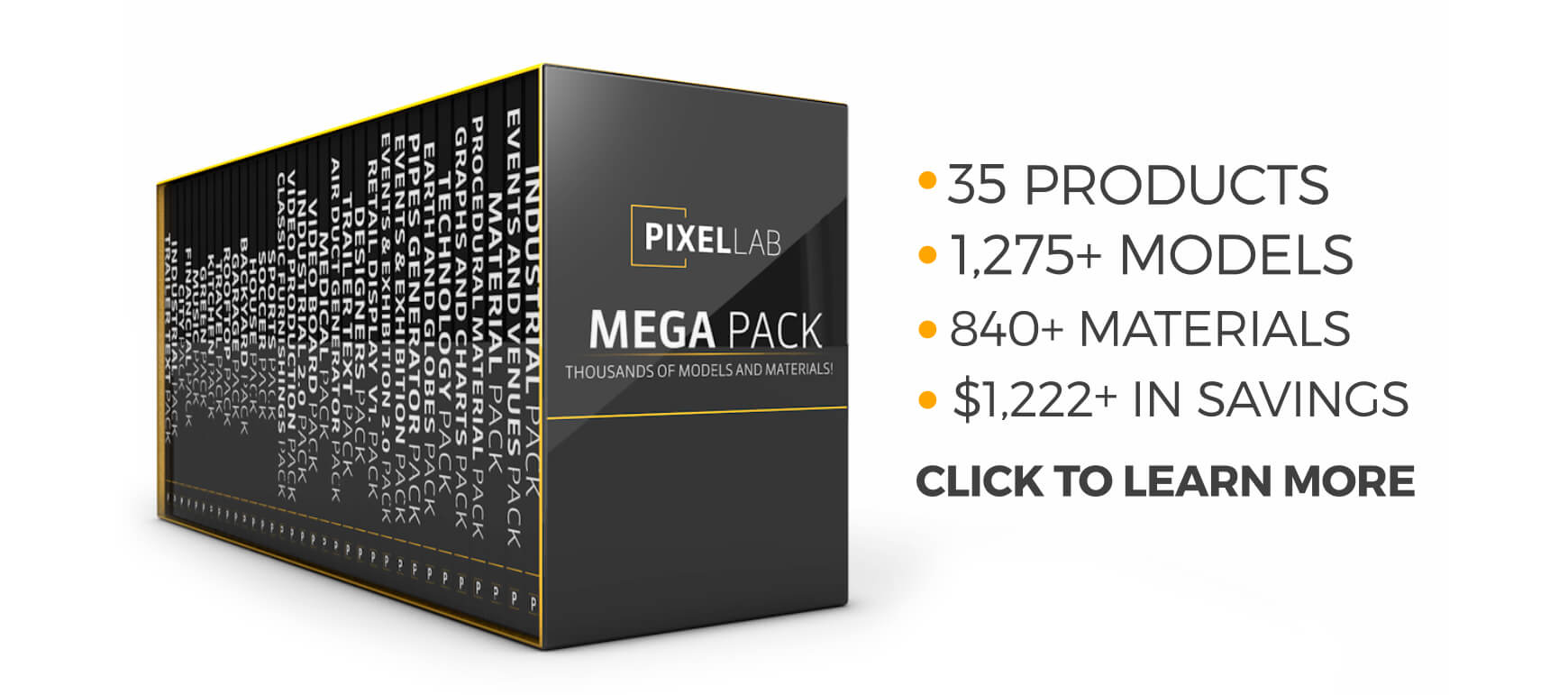 For the best deal available on the Graphs and Charts Pack check out the Mega-Pack. You can save 50%!