I'm extremely excited to introduce The Pixel Lab "Music Pack!" I've collaborated on this project with my buddy Remco over at remmac3d.blogspot.com and Rob Redman from pariahstudios.co.uk. Both are absolutely amazing C4D artists and modeling masters so I'm thrilled to work with them. We've created a huge pack with over 20 music themed models. I really hope this pack will be helpful to you!
(Click any images for larger view)
20 Music Themed Models for only $40
The models are made with Cinema 4D R12 and include textures. NOTE: They will NOT work in versions previous to R12. I have made a .lib4d file so you can load these models into your Cinema 4D Content Browser and easily access the models at any time!
Many of these models are worth well over $20 individually so we have again provided a great deal in the hopes of making this affordable for everyone! If you have any questions about the pack, please e-mail me at: joren@thepixellab.net.
This pack includes:
Amp
Cassette Tapes
Daft Punk Helmet
Distortion Pedal
Drum Kit
Two Electric Guitars
Guitar Pedal
Guitar Picks
Keyboard
Microphone and Stand
Microphone
Full Range of Musical Note Splines
Phase Pedal
Vinyl Record Player
Speaker
Tambourine
Trumpet
Upright Piano
Vinyl Record
Xylophone
---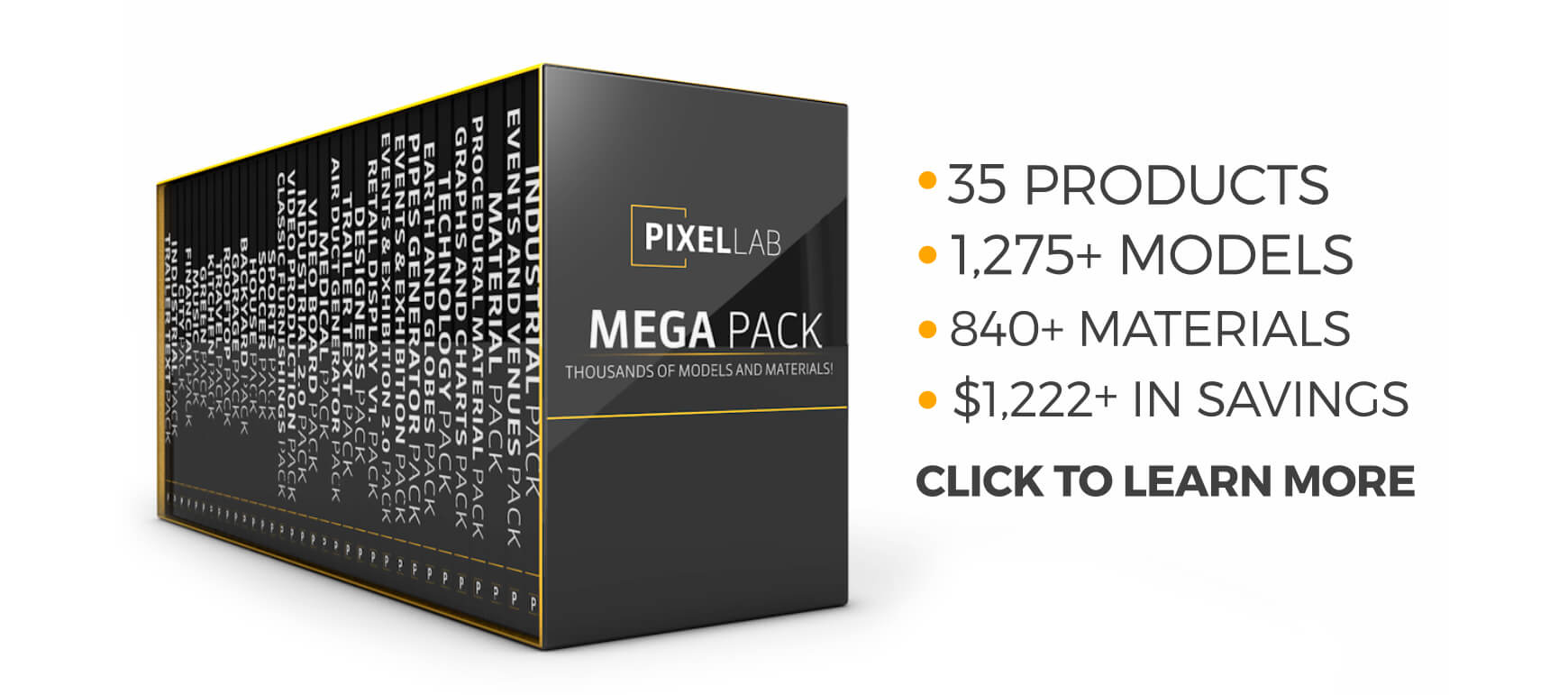 For the best deal available on the Music Pack check out the Mega-Pack. You can save 50%!