I'm extremely excited to introduce The Pixel Lab "Material Pack!" Over 500 C4D materials/textures to help you speed up your workflow and focus on being creative!
The textures are organized into the following categories: Alpha Overlays, Everyday Color, Fabric/Leather, Glass/Transparent/Ice, Luminance, Metal, Misc., Paper/Cardboard, Patterns/Tiles, Rubber/Plastic, Stone/Concrete/Dirt and Wood. It's a .lib4d file so you can load these textures into your Cinema 4D Content Browser and easily access them at any time!
Best of all we are only asking $50 for the pack, which should make it very accessible to everyone.
"I just wanted to say thank you for your Cinema 4D material pack. It is amazing, super high quality and quite frankly the best 50 bucks I've ever spent on anything C4D related!"

-A Customer Named Robert Nowicki
---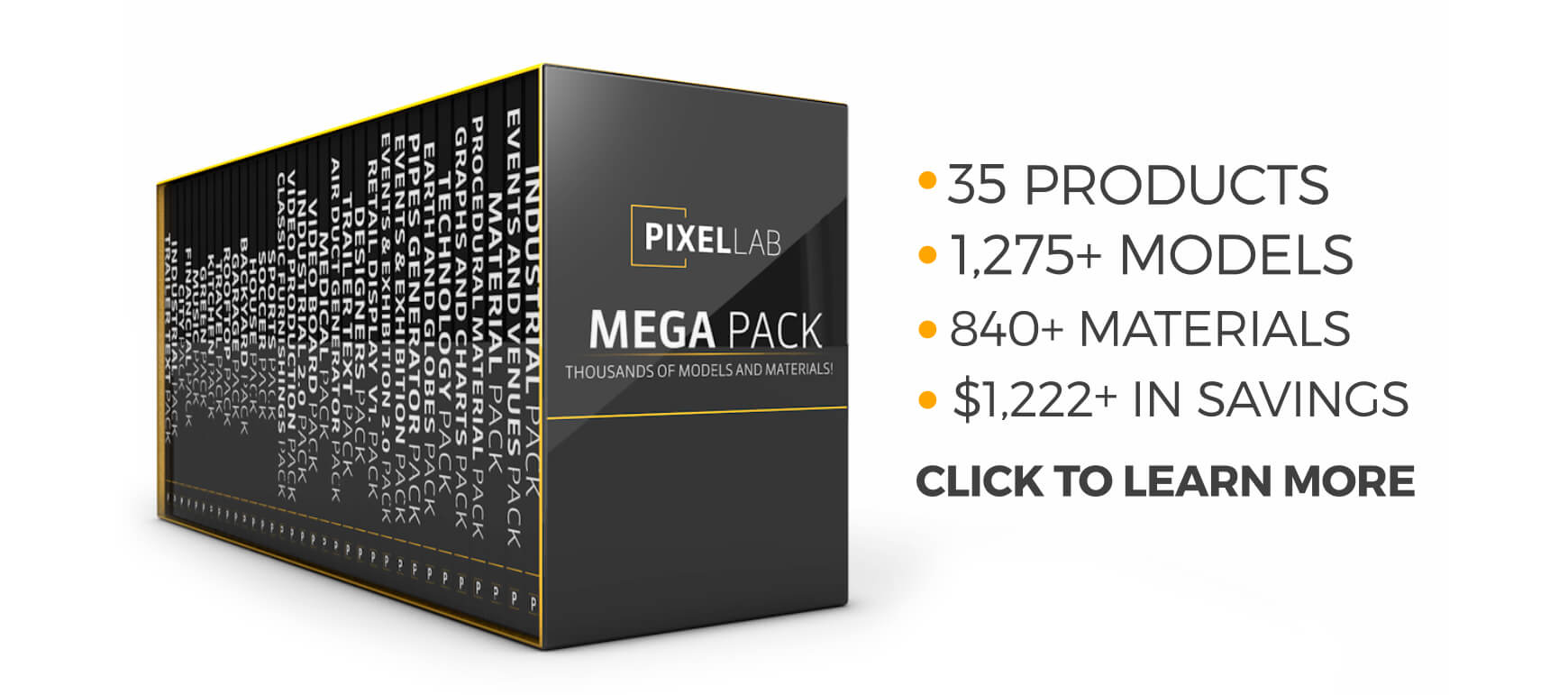 If you want the best deal available on the Material Pack check out the Mega-Pack. You can save 50%!