I'm extremely excited to introduce The Pixel Lab "Video Production Pack!" I've collaborated on this project with my buddy Remco. We've created a huge pack with 20 video production themed models. You will also get two bonus behind the scenes time-lapse videos showing Remco modeling the Camera Dolly and Follow Spotlight from scratch. I really hope this pack will be helpful to you!
(Click any images for larger view)
20 Video Production Themed Models for only $50
In addition to these models you will also receive two behind the scenes, time-lapse videos of Remco modeling the Camera Dolly and Follow Spotlight!
The models are made with Cinema 4D R12 and include textures. NOTE: They will NOT work in versions previous to R12. I have made a .lib4d file so you can load these models into your Cinema 4D Content Browser and easily access the models at any time!
Many of these models are worth well over $30 individually so we have again provided a great deal in the hopes of making this affordable for everyone! If you have any questions about the pack, please e-mail me at: joren@thepixellab.net.
This pack includes:
Audio Mixer
Camera Crane
Camera Dolly
Cinema Interior
Film Clapperboard
Director's Chair
Film Reel
Flight Case
Fluorescent Studio Lights
Follow Spotlight
Late Night Set
LED TV
News Set
Studio Lamp
Studio Lights
Tripod
TV Camera
TV Game Studio
Video Monitor
Wireless Lav Mics
Two time-lapse videos showing Remco creating the Camera Dolly and Follow Spotlight from start to finish
---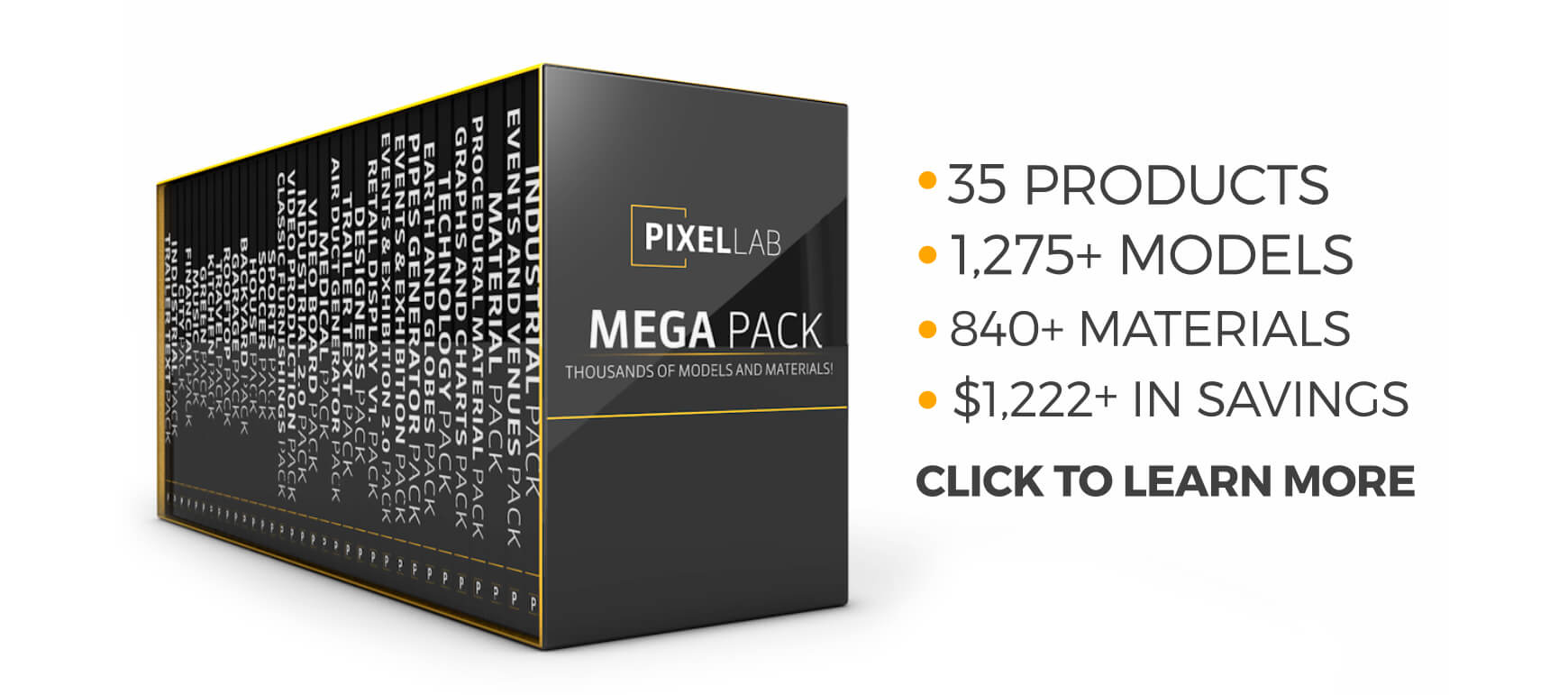 For the best deal available on the Video Production Pack check out the Mega-Pack. You can save 50%!