We have finally done it! The Pixel Lab "Earth and Globes Pack" is now available for After Effects Element3D! We've created over 40 earth, globe and solar models. We have everything from realistic and high poly to stylized and low poly and everything in between. Artistic, stylized, lego, minecraft, cloud scenes, solar systems: we have a bit of everything for everybody! These are prepared specifically for After Effects Videocopilot Element3D and will work in the latest version, V2.2. If you're looking for the Cinema4D version, you can find that here.
Requirements: This product will work with Element3D V2.2. Make sure you have the latest free update. The product includes .obj files and textures. Simply put the folder in your Videocopilot folder and you will have access to the models easily through the Element3D model browser! Also included is an .ae project file for each model which is set up with lighting, AO, shadows and BG so you can have a jump start.
Big shoutout to my friend Vic Garcia for helping me convert everything. He's on twitter @huemanelement and his site is huemanelement.com
Below are screen grabs straight from After Effects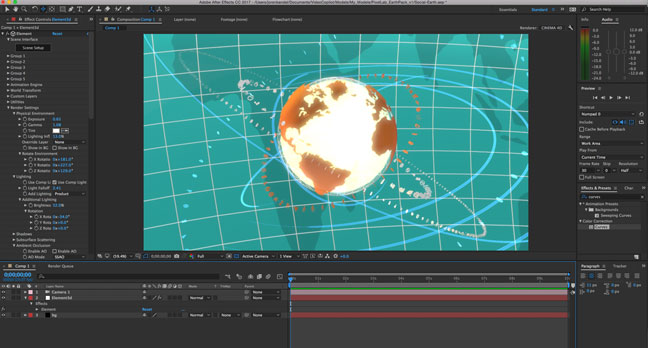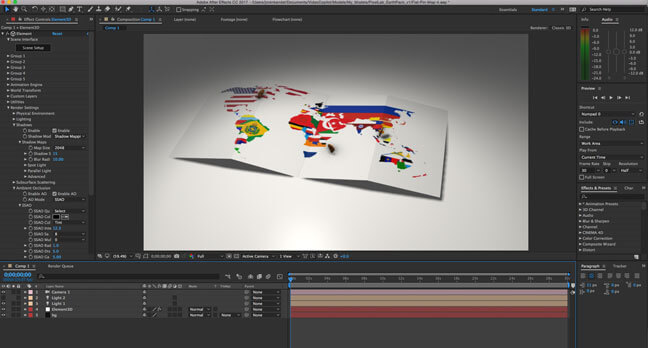 ---
Get all 7 of our awesome AE Element 3D products in 1 bundle. Save over 25% by purchasing together!