I'm extremely excited to introduce The Pixel Lab "Garage Pack!" I've collaborated on this project with Remco van der Meer and Tim Schurink. We've created a huge pack with over 30 garage or mechanic scene elements.
(Click any images for larger view)
The models are made with Cinema 4D R12 and include textures. NOTE: They will NOT work in versions previous to R12. You may use these models for personal or commercial use, just not for stock or resale in any way. I have made a .lib4d file so you can load these models into your Cinema 4D Content Browser and easily access the models at any time! Many of these models are worth well over $30 individually so we have again provided a great deal in the hopes of making this affordable for everyone! If you have any questions about the pack, please e-mail me at: joren@thepixellab.net.
This pack includes the following C4D models:
Allen Wrench 3D Models
Auto Oil and Funnel 3D Models
Battery Charger 3D Model
Bench Vice 3D Model
Car Lift 3D Model
Dyno 3D Model
Floor Jack 3D Model
Garage Heater 3D Model
Garage 3D Scene
Hammer 3D Model
Hand Brace Drill 3D Model
Hand Saw Model
Jerry Can Model
Loading Cart 3D Model
Muffler 3D Model
Paint Can 3D Model
Screwdrivers 3D Model
Shop Ladder 3D Model
Table Drill 3D Model
Tire Iron 3D Model
Tool Cabinet 3D Model
Trash Can 3D Model
Vintage Gas Pump 3D Model
Welder 3D Model
Work Mate 3D Model
Work Bench 3D Model
Workshop Crane 3D Model
Workshop Lockers 3D Model
Workshop Shelves 3D Model
Wrenches 3D Model
Drill Bits 3D Model
Air Compressor 3D Model
---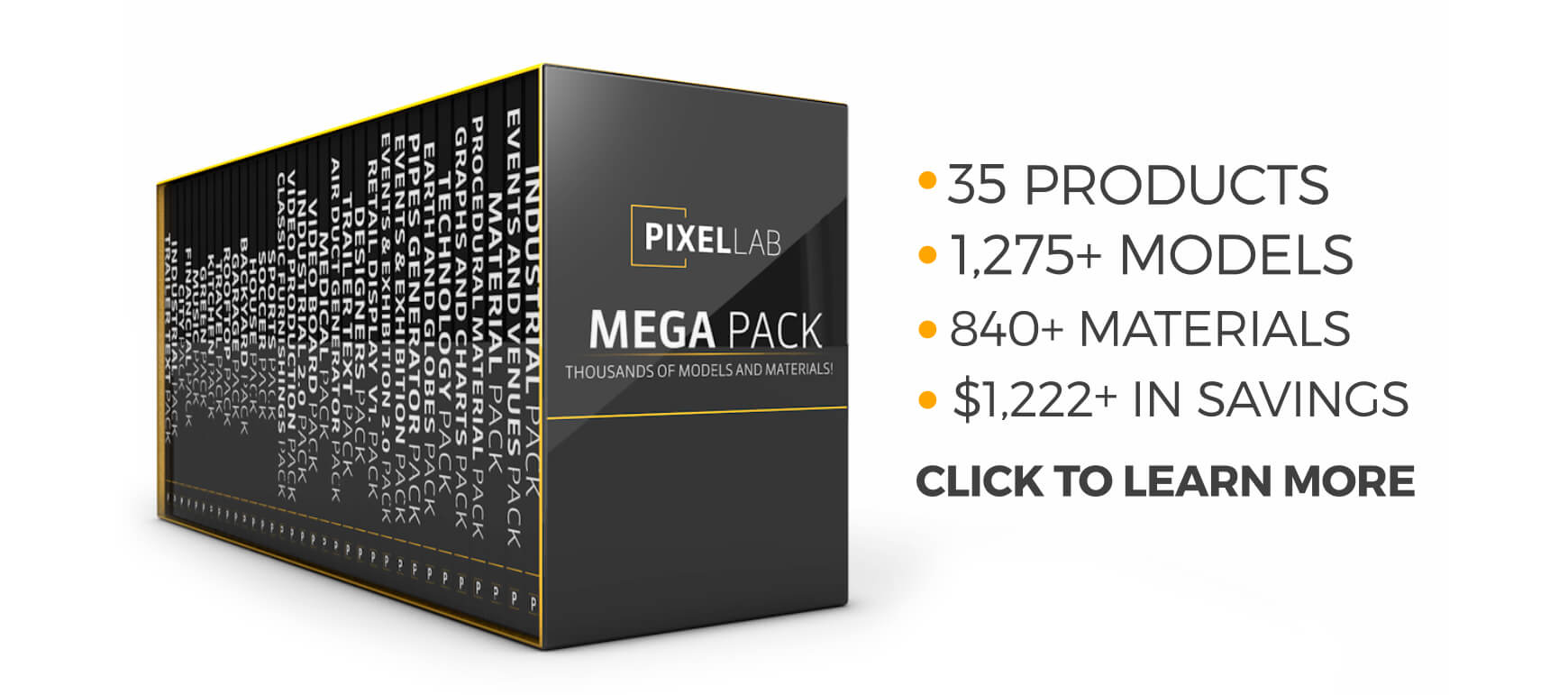 For the best deal available on the Garage Pack check out the Mega-Pack. You can save 50%!