I'm extremely excited to introduce The Pixel Lab "House Pack!" I've collaborated on this project with Remco van der Meer and Tim Schurink. We've created a huge pack with over 35 house scene elements.
(Click any images for larger view)
The models are made with Cinema 4D R12 and include textures. NOTE: They will NOT work in versions previous to R12. You may use these models for personal or commercial use, just not for stock or resale in any way. I have made a .lib4d file so you can load these models into your Cinema 4D Content Browser and easily access the models at any time!
NOTE: The Welcome Mat model uses the Hair Render engine, so you have to have the hair module.
Many of these models are worth well over $30 individually so we have again provided a great deal in the hopes of making this affordable for everyone! If you have any questions about the pack, please e-mail me at: joren@thepixellab.net.
This pack includes the following C4D models:
Door Mailbox 3D Model
Mailbox 3D Model
Welcome Mat 3D Model
Lion Door Knocker 3D Model
Concrete Fence 3D Model
Wooden Fence 3D Model
Wooden Fence 2 3D Model
House Scene 3D Model
House 3D Model
8 Different Window Styles
Video Doorbell 3D Model
House Light Version 1 3D Model
House Light Version 2 3D Model
Garden Light Version 1
Garden Light Version 2
Garden Light Version 3 3D Model
Street Light 3D Model
Street Light Version 2 3D Model
White Picket Fence 3D Model
White Picket Fence 2 3D Model
8 Front Door Style 3D Models
Multiple Door Handle 3D Models
House Key 3D Model
Oriental Lamp 3D Model
Number Plate 3D Model
Number Plate Version 2 3D Model
House Bell 3D Model
Doorbell 3D Model
---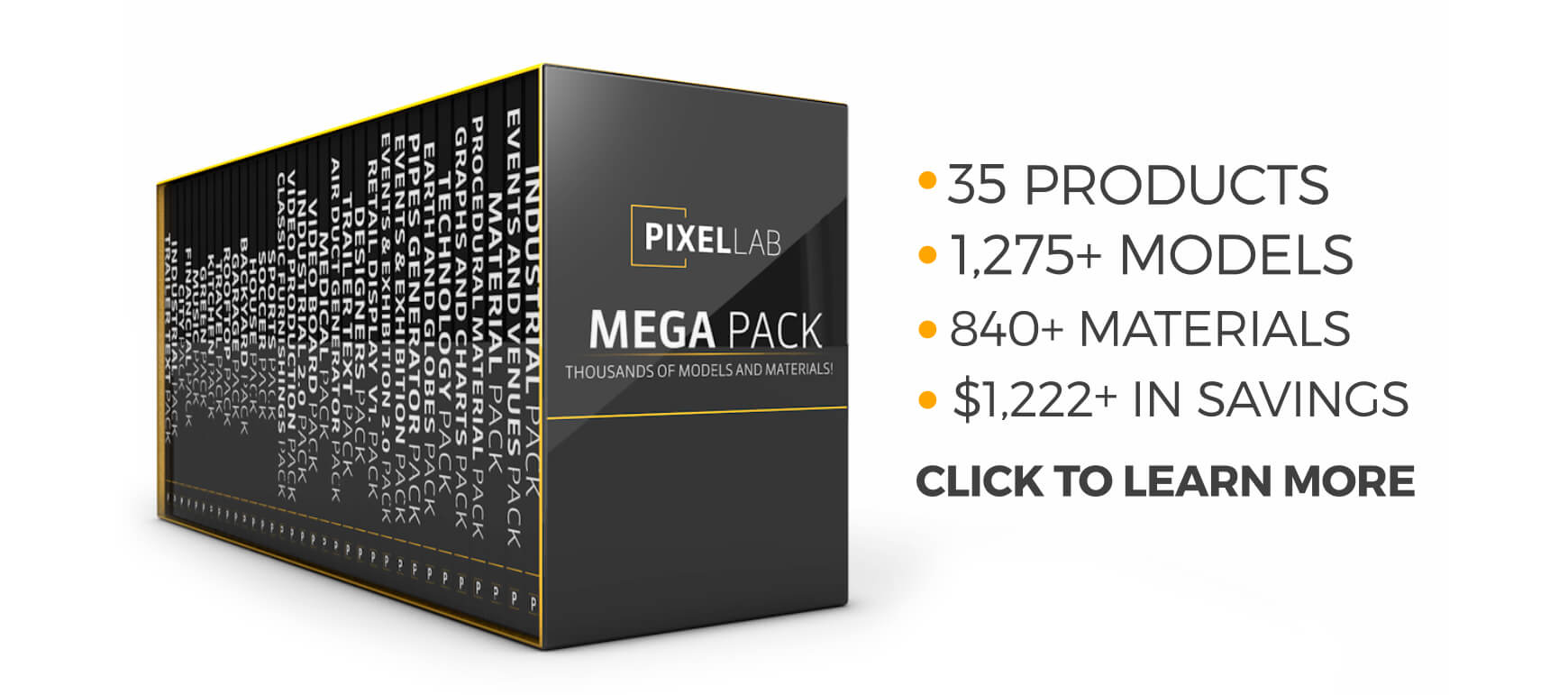 For the best deal available on the House Pack check out the Mega-Pack. You can save 50%!