I'm extremely excited to introduce The Pixel Lab "Kitchen Pack!" I've collaborated on this project with my buddy Rob Redman of pariahstudios.co.uk. We've created a great pack with over 30 kitchen/cooking themed models. I really hope this pack will be helpful to you!
(Click any images for larger view)
Over 30 Kitchen/Cooking Themed Models for only $40
The models are made with Cinema 4D R12 and include textures. NOTE: They will NOT work in versions previous to R12. I have made a .lib4d file so you can load these models into your Cinema 4D Content Browser and easily access the models at any time!
Many of these models are worth well over $30 individually so we have again provided a great deal in the hopes of making this affordable for everyone! If you have any questions about the pack, please e-mail me at: joren@thepixellab.net.
This pack includes:
Chopping Board and Knife
Coffee Grinder Machine (Orange Metal or Stainless Steel)
Coffee Machine (Orange Metal or Stainless Steel)
Coffee and Tea Canisters (Orange Metal or Stainless Steel)
Colander
Cooking Utensils
Cutlery
French Press Coffee Maker
Tea Kettle (Orange Metal or Stainless Steel)
Napkin and Napkin Ring
Pepper Shaker
Pestle and Mortar
Spoons
Table Ware (10 models)
Toast Rack
Cooking Tongs (Wood, Plastic or Metal Options)
---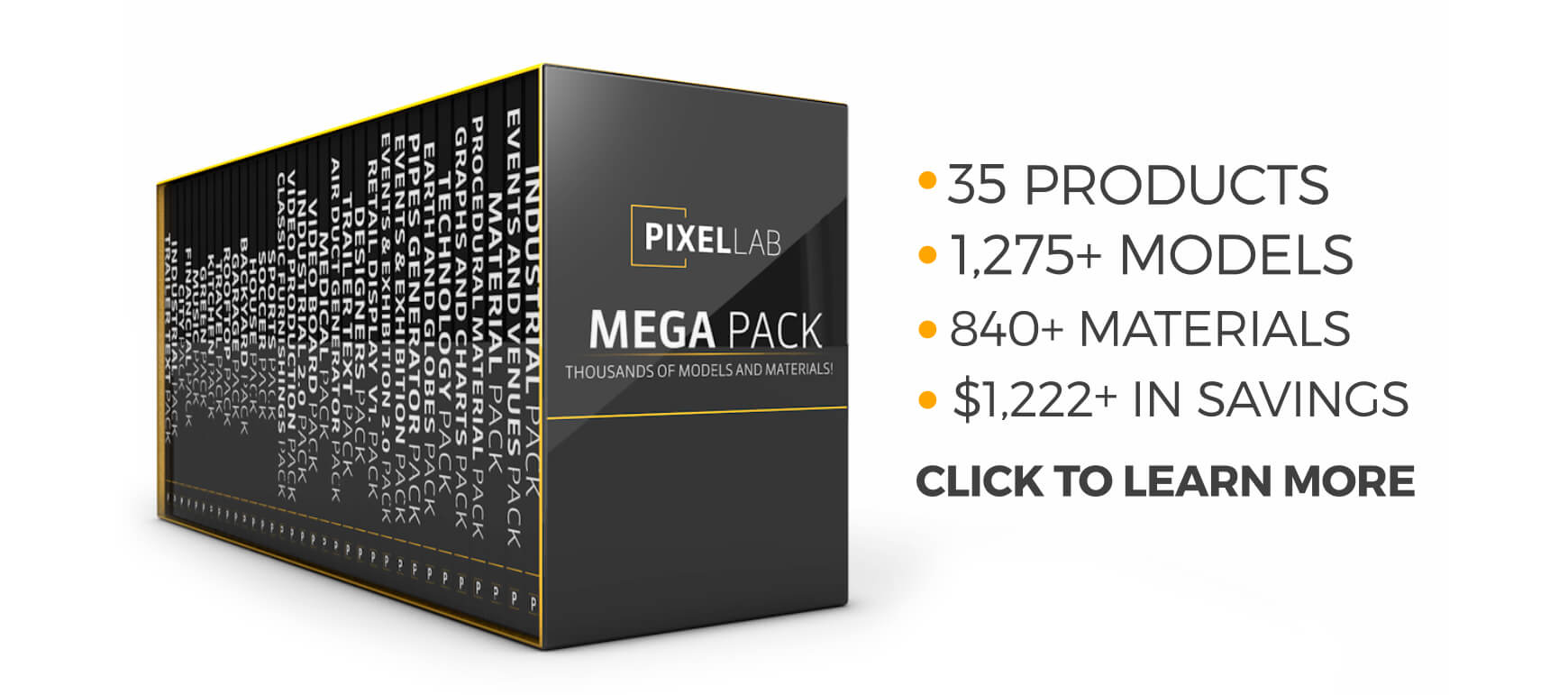 For the best deal available on the Kitchen Pack check out the Mega-Pack. You can save 50%!