I'm extremely excited to introduce The Pixel Lab "Green Pack!" I've collaborated on this project with my buddy Remco. We've created a huge pack with 19 environmentally themed models. I really hope this pack will be helpful to you!
(Click any images for larger view)
19 Green Themed Models: Only $30!
The models are made with Cinema 4D R12 and include textures. NOTE: They will NOT work in versions previous to R12. I have made a .lib4d file so you can load these models into your Cinema 4D Content Browser and easily access the models at any time!
One final note, the "Green Globe" file uses the hair module so you will need that. If you don't have the module, and want that model, e-mail me and I will send you a version with the hair made editable.
Many of these models are worth well over $20 individually so we have again provided a great deal in the hopes of making this affordable for everyone! If you have any questions about the pack, please e-mail me at: joren@thepixellab.net.
This pack includes:
Electric Charging Station
Eco House
Electric Plugs (2 versions)
Electric Strip
Energy Saving Lightbulb
Energy World (Globe with Solar Panels etc. on it)
Green Earth (Uses hair module)
Green Beating Heart: Heart is animated to beat
Heat Exchange Diagram
Leaf Text: Easy to Customize
Nuclear Plant
Power Lines
Recycle Bins
Recyclable Cans
Energy Lightbulb
Solar Panels
Preserve Water Tap Symbol
Wind Turbines: 2 Versions, 1 showing the internal mechanics of the turbine!
---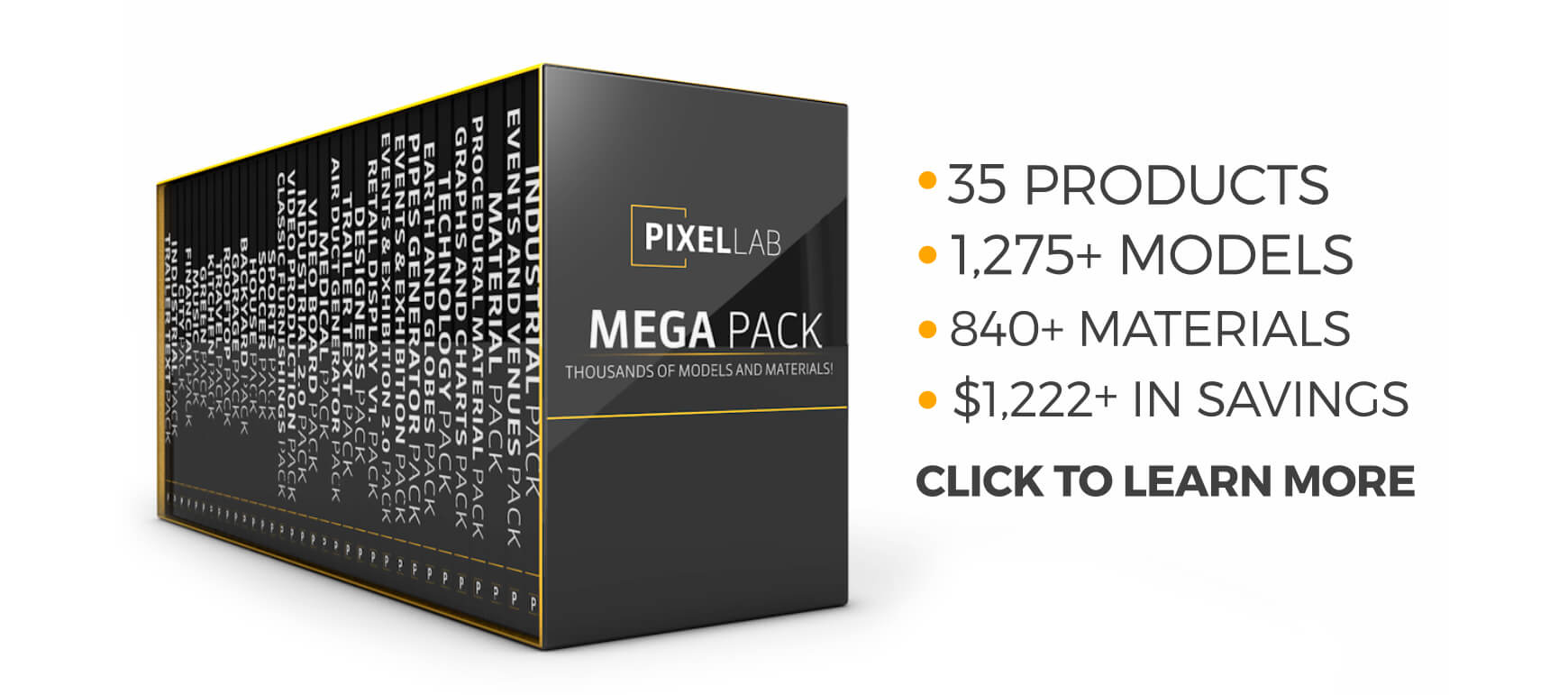 For the best deal available on the Green Pack check out the Mega-Pack. You can save 50%!