I'm pumped to introduce The Pixel Lab "Backyard Pack!" I've collaborated on this project with Remco van der Meer and Tim Schurink. We've created a huge pack with over 30 Back Yard themed scene elements.
(Click any images for larger view) 
The models are made with Cinema 4D R12 and include textures. NOTE: They will NOT work in versions previous to R12. You may use these models for personal or commercial use, just not for stock or resale in any way. I have made a .lib4d file so you can load these models into your Cinema 4D Content Browser and easily access the models at any time!
NOTE: For the grass renders you will need the Cinema 4D Hair Module or they will not work.
Many of these models are worth well over $30 individually so we have again provided a great deal in the hopes of making this affordable for everyone! If you have any questions about the pack, please e-mail me at: joren@thepixellab.net.
This pack includes the following C4D models:
BBQ Grill 3D Model
Cat Litter Box 3D Model
Clothesline 3D Model
Deck Furniture 3D Model
Dog House 3D Model
Drinking Fountain 3D Model
Fire Pit 3D Model
Flag Pole 3D Model
Flower Swing 3D Model
Garden Hose 3D Model
Garden Pond 3D Model
Gardening Pots 3D Model
Gardening Tools 3D Model
Gazebo 3D Model
Grass Models: 5 Different Varieties
Kiddie Pool 3D Model
Kids Playground Set 3D Model
Lawnmower 3D Model
Picnic Table 3D Model
Rabbit Hutch 3D Model
Sandbox Horse 3D Model
Swingset 3D Model
Trampoline 3D Model
Wagon 3D Model
Water Fountain 3D Model
Watering Can 3D Model
Wheelbarrow 3D Model
Yard Pool 3D Model
---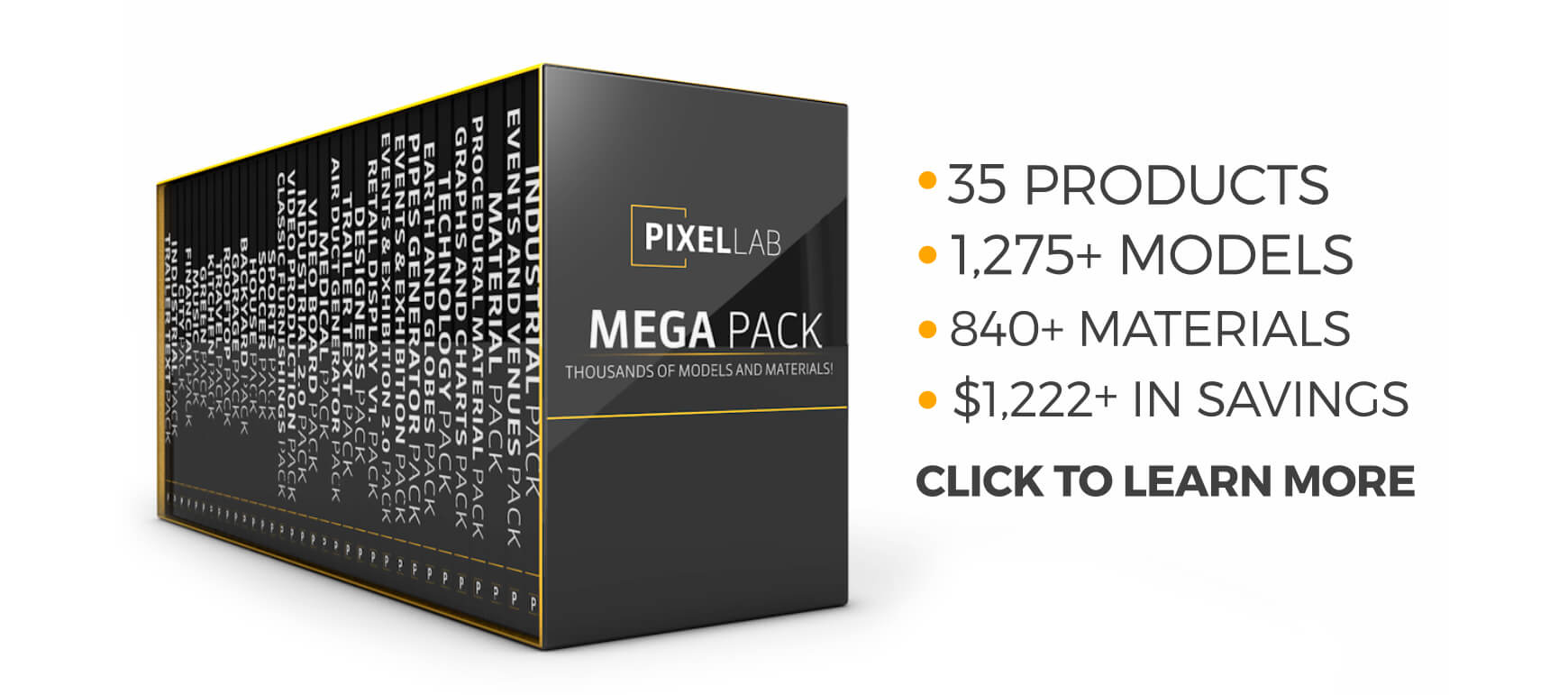 For the best deal available on the Backyard Pack check out the Mega-Pack. You can save 50%!