I'm excited to share the upgraded Designers Pack 2.0! We have added over 80 new models to the pack. The best part is we decided to leave the price the same! So now our Designer Pack includes over 260 C4D models to get you designing. Included are bolts, cables, ropes, metal scraps, latches, hinges, fans, wheels, tubes, pipes, connectors, ladders, trusses and tons more. Happy designing!
Here are all of the models included:
The models are made with Cinema 4D R12 and include textures. NOTE: They will NOT work in versions previous to R12. You may use these models for personal or commercial use, just not for stock or resale in any way. I have made a .lib4d file so you can load these models into your Cinema 4D Content Browser and easily access the models at any time! If you have any questions about the pack, please e-mail me at: joren@thepixellab.net.
---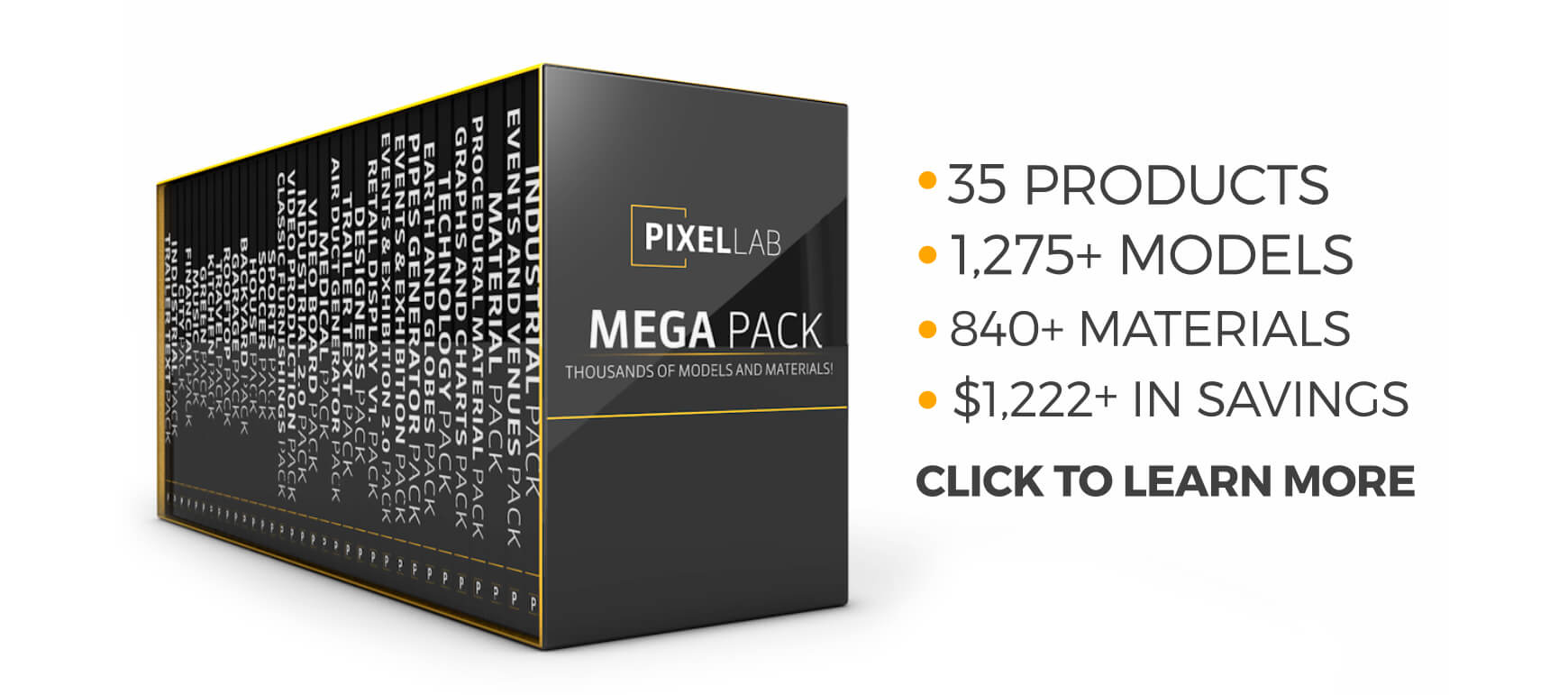 For the best deal available on the Designers Pack check out the Mega-Pack. You can save 50%!