I'm very excited to share with you the Pro Mats Vol. 1 pack. Rob Redman of Pariah Studios and I have collected 50 premium, high resolution materials for you. They are all image based, meaning they are extremely realistic and also quick rendering. Most of them include color, normal and bump and some also include specular maps. This means you can use them in any third party render engine! Just add the color, bump and normal maps and you can use Octane, Redshift, Arnold, Cycles or any other engine. You could even use them in a different 3D app like Maya or Max if you wanted to!
Here are a few details on the pack. They are nearly all 4K resolution. Keep in mind that because they are image based they are not tileable. In addition to a .lib4d for Cinema 4D we also have included all of the source images in case you use an external render engine and want to use these materials. You can easily just add the diffuse, normal and bump images and get rocking in any third party render engine or even Element 3D!
We have a 60 day money back guarantee if you're not 100% happy. If you have any questions, please e-mail me at: joren@thepixellab.net
---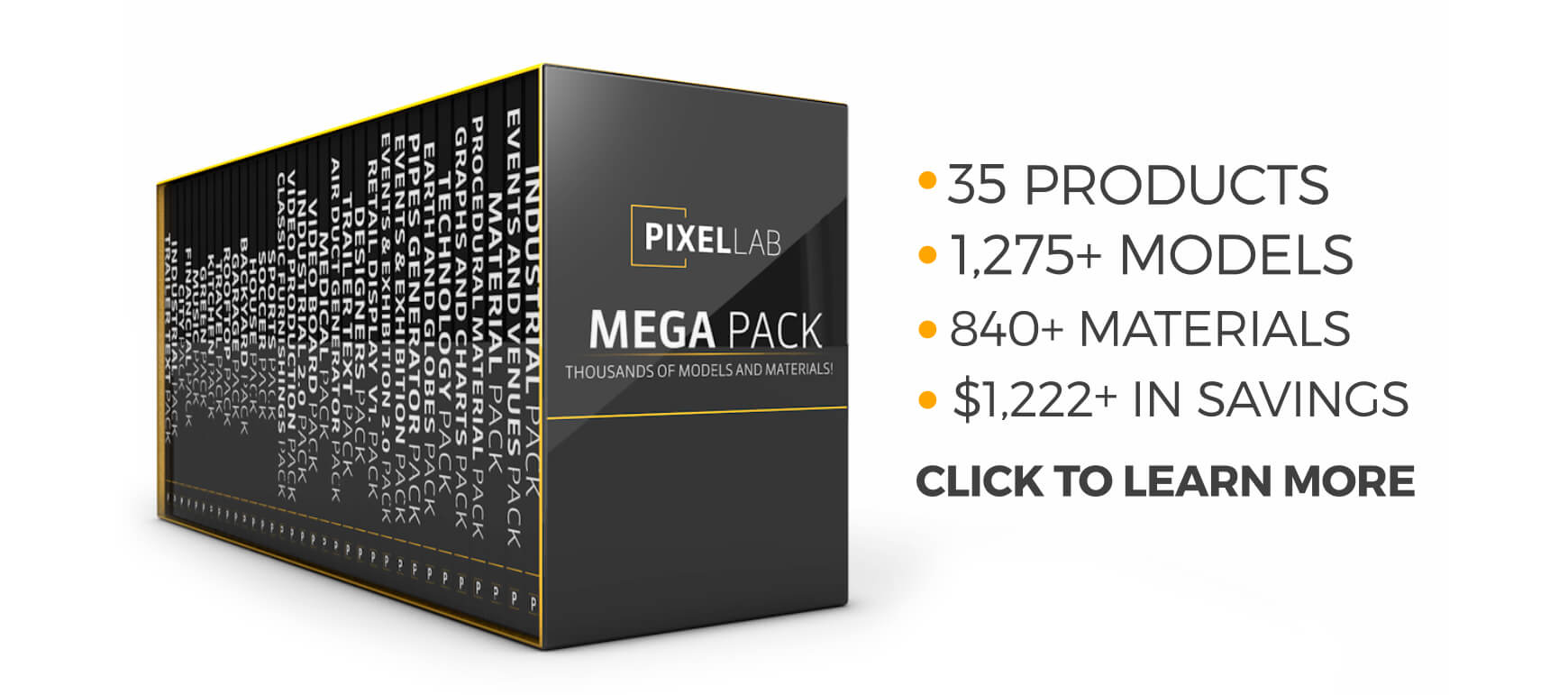 For the best deal available on the Pro Mats Pack check out the Mega-Pack. You can save 50%!