I'm extremely excited to introduce The Pixel Lab "Procedural Material Pack!" Rob Redman and I have teamed up to bring you a very special pack with over 340 C4D materials to help you speed up your workflow and focus on being creative! These 100% procedural materials take full advantage of the new Reflectance channel in C4D! Procedural means that they are infinitely tile-able unlike many other material packs which use image textures and can create seams when you tile them.
Best of all we are only asking $45 for the pack, which should make it very accessible to everyone. Please note that it will only work in R16 and above because of the new Reflectance channel which is used heavily.
Some Q&A:
Q: What about the other Material Pack from The Pixel Lab? Is that irrelevant?
A: 100% NO. These two products have completely different textures so both packs are incredibly valuable. Buy both!
Q: What versions of C4D is this available for?
A: Only C4D R16 and above because we utilize the reflectance channel updates.
Q: Will this work in C4D Lite?
A: No, because of the limitations of Lite it will not work unfortunately.
Q: Is this available for AE and Element3D?
A: No, unfortunately it is not. Our original pack is available for Element3D, but this product is all based on the C4D reflectance channel which is not available in Element3D.
Q: Will these textures look perfect every time?
A: Keep in mind a couple things: 1. Many materials use displacement, so make sure you have enough subdivision on your object so that it will work. 2. The materials were made for a certain scale, so they might not look great if they are very large. Play with the scale of the material till they look correct, especially the tiled/wood elements. The grout/tile might look off if it is scaled up a lot, but at a normal scale it will look great.
---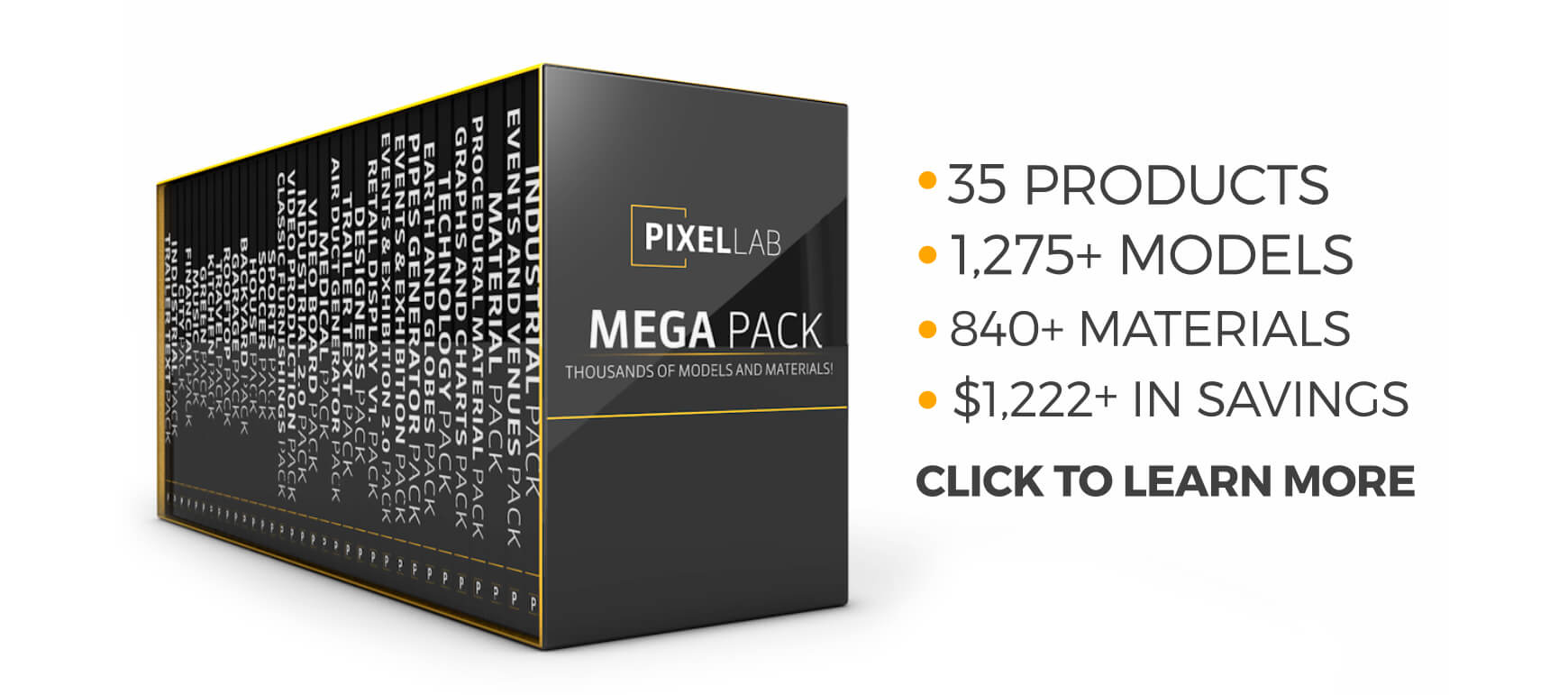 For the best deal available on the Procedural Material Pack check out the Mega-Pack. You can save 50%!