I'm extremely excited to introduce The Pixel Lab "Rooftop Pack!" I've collaborated on this project with my buddy Remco van der Meer and Tim Schurink. We've created a huge pack with over 30 roof scene elements.
If you're doing anything related to an urban or city environment you can add in any of these models to increase the detail of your scene. I really hope this pack will be helpful to you!
(Click any images for larger view)
The models are made with Cinema 4D R12 and include textures. NOTE: They will NOT work in versions previous to R12. You may use these models for personal or commercial use, just not for stock or resale in any way. I have made a .lib4d file so you can load these models into your Cinema 4D Content Browser and easily access the models at any time! Many of these models are worth well over $30 individually so we have again provided a great deal in the hopes of making this affordable for everyone! If you have any questions about the pack, please e-mail me at: joren@thepixellab.net.
This pack includes the following C4D models:
7 generic 3D Rooftop models to start you out
2 different air conditioning unit 3D models
A 3D antenna model
A 3D antenna rig with multiple fixtures
A 3D rooftop billboard model
A chimney model
A rooftop generator model
A whole set of different 3D pipes you can build with
A rainwater barrel model
Roof tiles
A rooftop access 3D building
2 different roof top vent models
A satellite dish model
A sky light model
A set of solar panel 3D models
A telephone pole and fixtures model
A rooftop ventilation unit model
An old metal water tower model
An old wooden water tower model
Window washing bucket, squeegee and sponge
A window washing platform
---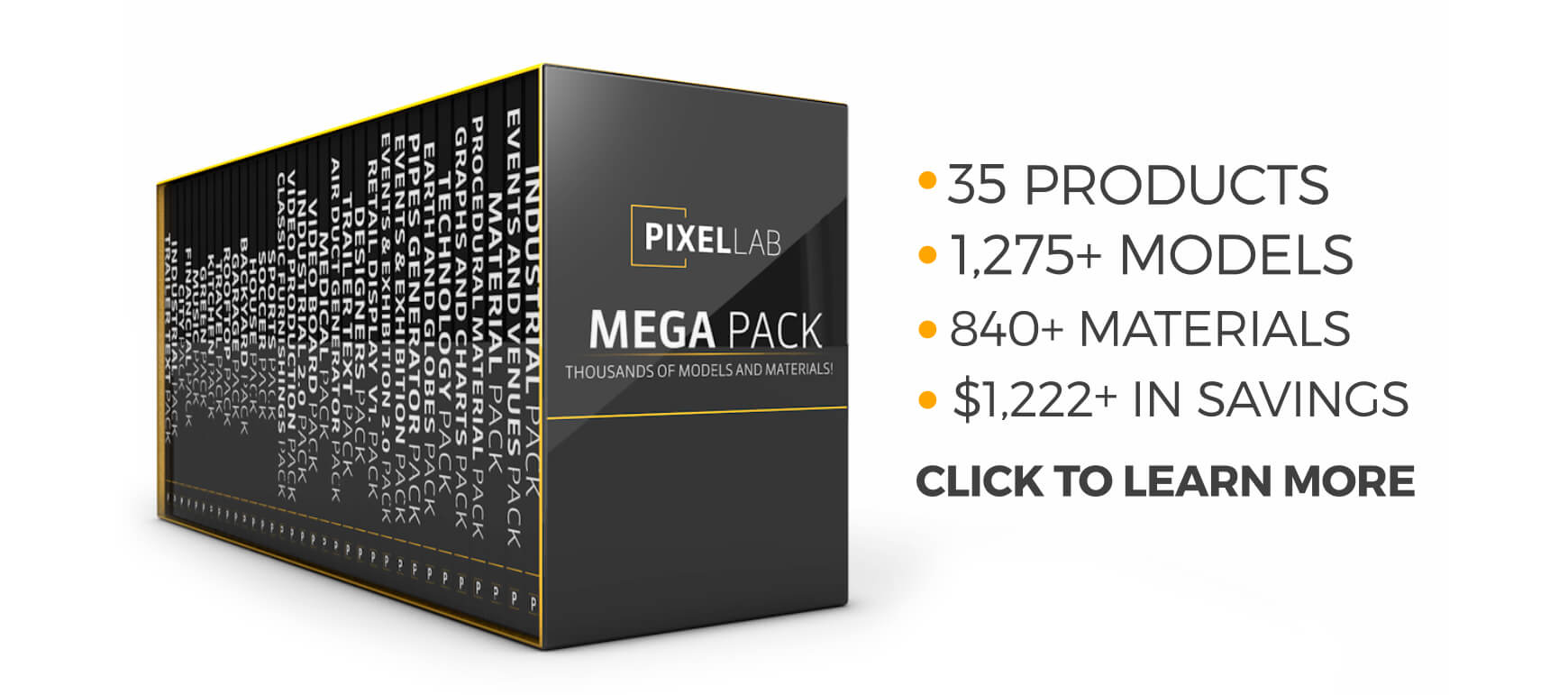 For the best deal available on the Rooftop Pack check out the Mega-Pack. You can save 50%!